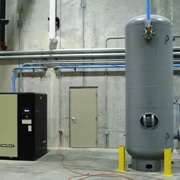 Wiseworth Canada is proud to offer complete turnkey installations.  Wiseworth Canada is not only your top choice for industrial air compressors products and solutions, but we are also pleased to provide quality customer service and support to ensure you are completely satisfied with the complete modular installations or field installations of your new equipment.
Wiseworth Canada's qualified experts will support you every step of the way, from assessing your needs to the selection of your new system and even completing the finishing touches on your modular installations. When you select Wiseworth Canada, you're selecting a company with the desire to develop solutions to meet any customer's requirements.
Contact a knowledgeable Wiseworth Canada representative today and learn more about our turnkey installation services.
Field Installations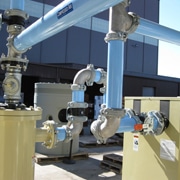 With Wiseworth Canada our field installations include compressed air piping, aluminum piping and values, and HVAC, and electrical work. Our factory trained and certified technicians will complete the installation process from beginning to end.
Our expertly trained staff arrive in the field with the knowledge and skills to execute a swift installation process.  We ensure minimal downtime for your business and quality installation services every step of the way.
With Wiseworth Canada no details go overlooked!
Modular installations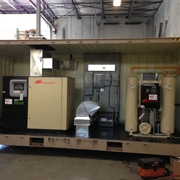 Wiseworth Canada is also proud to offer a variety of modular installation solutions to meet your any and every need. Our modular installation packages offer a completely engineered and turnkey solution for your equipment needs.
Our containerized packages are custom designed for cost-effective transportation and installation.  This design makes them ideal for installing and transporting to harsh or remote locations.  Our modular compressed air structural skid packages can also be shipped fully assembled from our Wiseworth Canada facilities directly to your job site.
Wiseworth Canada's modular installations even include pre-fabricated building packages. The complete mechanical enclosures are fully customized to meet your specific needs and site requirements. They are a turnkey solution that include pre-assembled and tested piping, electrical, heating, ventilation, and air conditioning.
Wiseworth Canada is Your Solution for Turnkey Services
The service team at Wiseworth Canada is available twenty-four hours a day, seven days a week to support your modular installation needs.
No matter your situation, we are proud to offer a variety of turnkey installation services that can meet your specific job site requirements.  Contact us today to learn more about our modular installation services!