At Ingersoll Rand, we're committed to developing efficient and reliable compressed air solutions for a wide range of industries. Our high-pressure reciprocating compressors, which utilize the same durable technology found in all our two-stage reciprocating compressors, is no exception.
Our high-pressure systems can deliver pressures up to 5,000 psig (345 barg), making them ideal for demanding applications such as refueling stations, PBM, power plants, and engine starting. We take pride in providing our customers with efficient solutions that can keep up with their demanding operations.
When you choose Ingersoll Rand, you can trust that you're getting top-of-the-line compressed air systems that are built to last. Our high-pressure reciprocating technology is just one example of the innovative solutions we offer to meet the unique needs of our customers across a range of industries.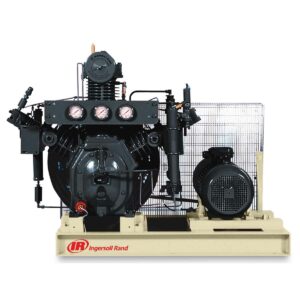 Key Features and Benefits

Download Product Information