Equipment Rentals
Need a rental? In addition to equipment for purchase, Wiseworth offers a wide variety of used equipment available for rent. This includes refrigerated and desiccant air dryers and reciprocating and rotary screw compressors.
Air Compressor Rentals
Wiseworth Canada offers air compressor rental services that help companies avoid costly work outages and be flexible with their compressed air needs. 
Need Help Right Now?  Just Call Us!  Our toll-free number is 1-866-576-9441
What Rental Air Compressors Do We Offer?
Wiseworth Canada offers a variety of rental air compressors that cater to different needs, including oil-flooded rotary screw compressors, oil-free rotary screw compressors, centrifugal air compressors, refrigerated air dryers, and desiccant air dryers.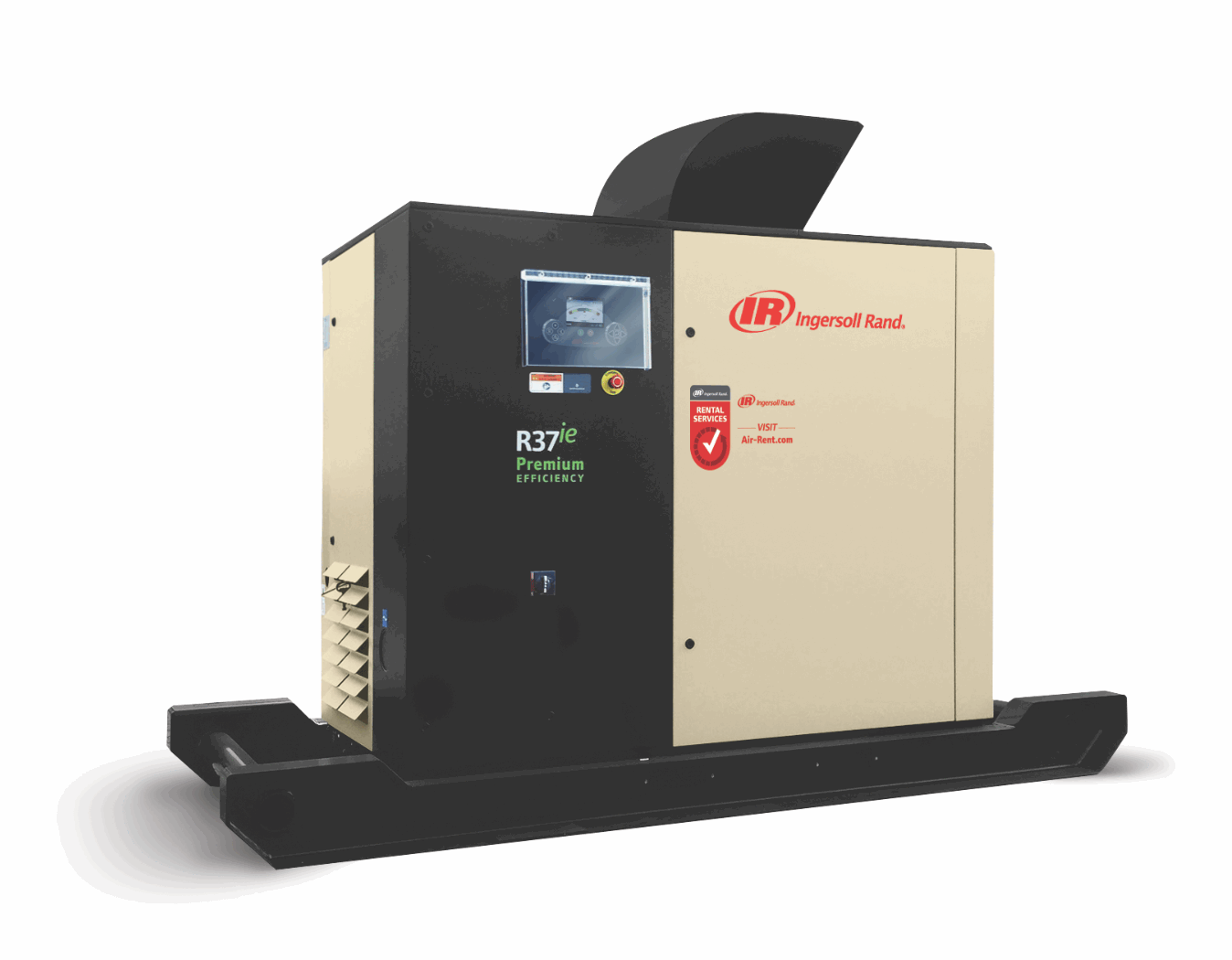 Oil-Flooded Rotary Screw Compressor Rentals
Looking for a reliable, high-performing oil-flooded solution to meet your compressed air needs? Look no further than our range of systems, expertly designed to deliver the air you need in the way you need it, exactly when you need it. With our focus on providing a comprehensive service solution that combines our extensive on-site experience with our cutting-edge systems, you can trust us to deliver a market-leading, cost-effective solution that meets your specific application requirements, all while saving you valuable time.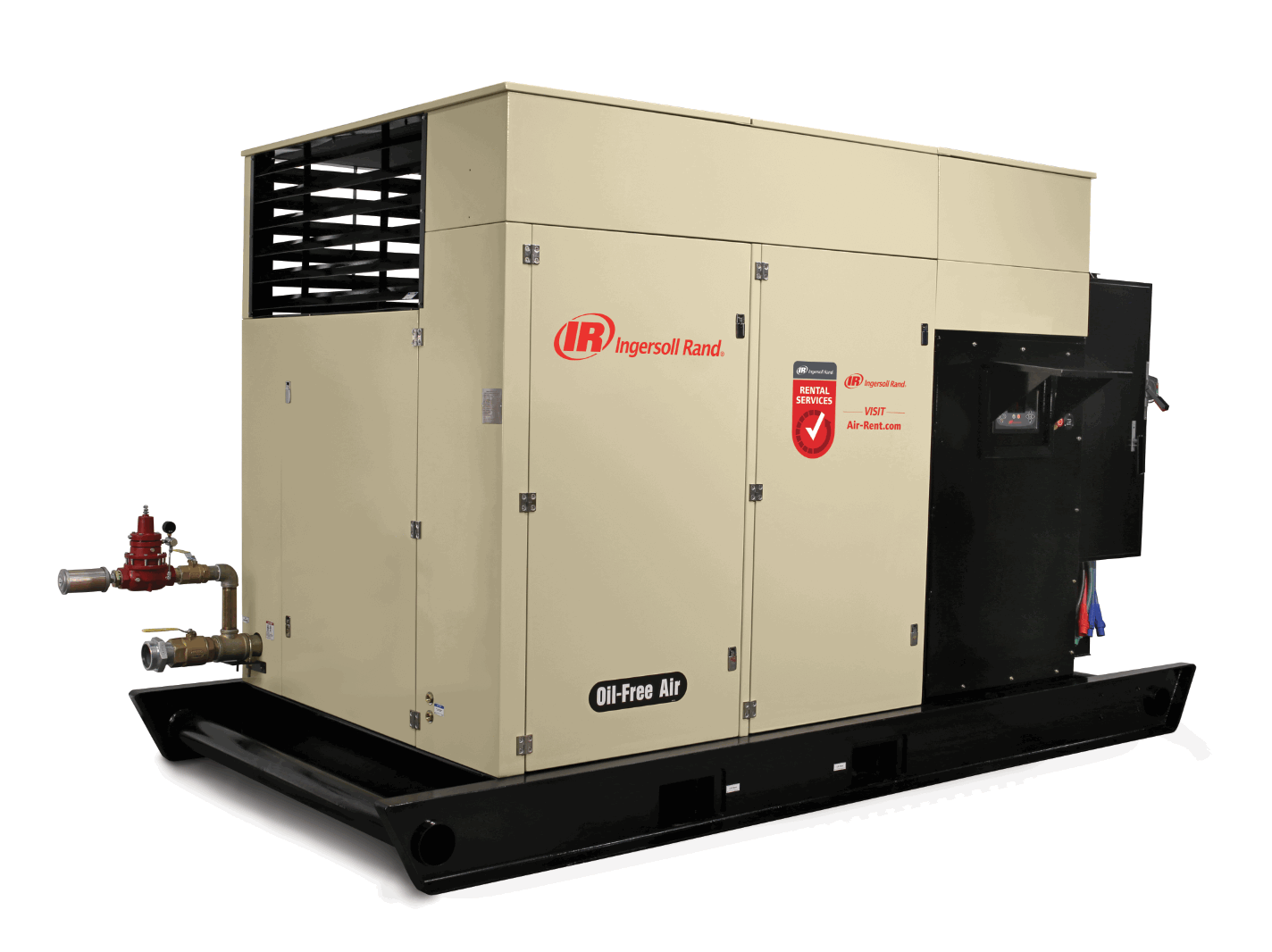 Oil-Free Rotary Screw Compressor Rentals
Wiseworth Canada provides an extensive selection of oil-free rotary screw compressors and exceptional on-site expertise to swiftly get you back in operation. Our line of durable and cutting-edge systems can be tailored to suit your critical air quality requirements, regardless of the industry or operation.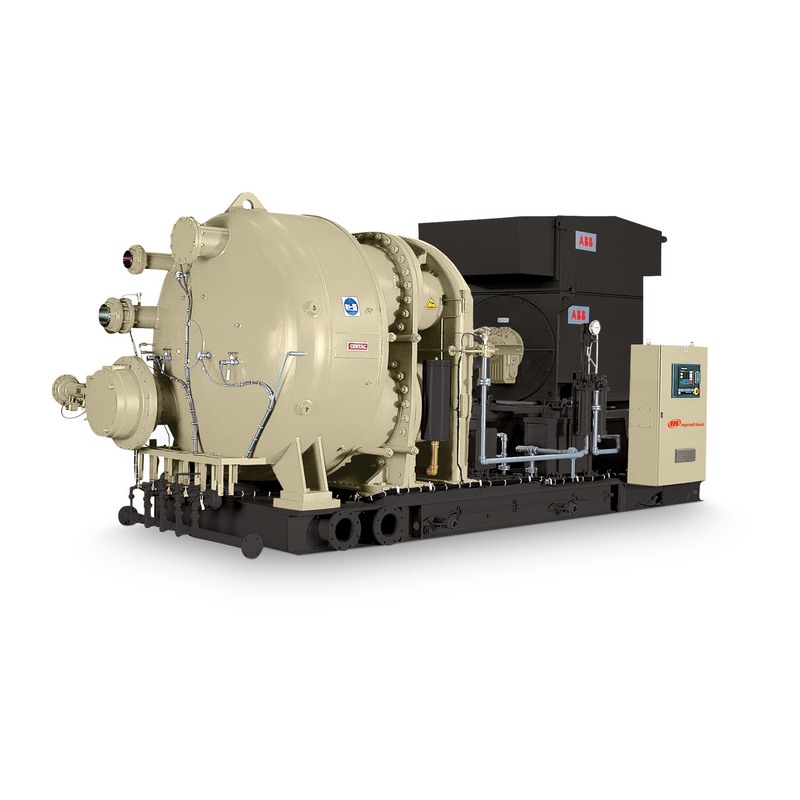 Centrifugal Air Compressor Rentals
Wiseworth Canada offers high-pressure centrifugal compressor rental solutions that are available in skid-mounted or containerized units, with a range of 100psig to 650 psig and up to 25,000 cfm. We understand that your compressor rental needs may be unique, which is why our modular fleet allows us to provide customized solutions for emergency, planned outage, right sizing, supplemental, or temporary needs.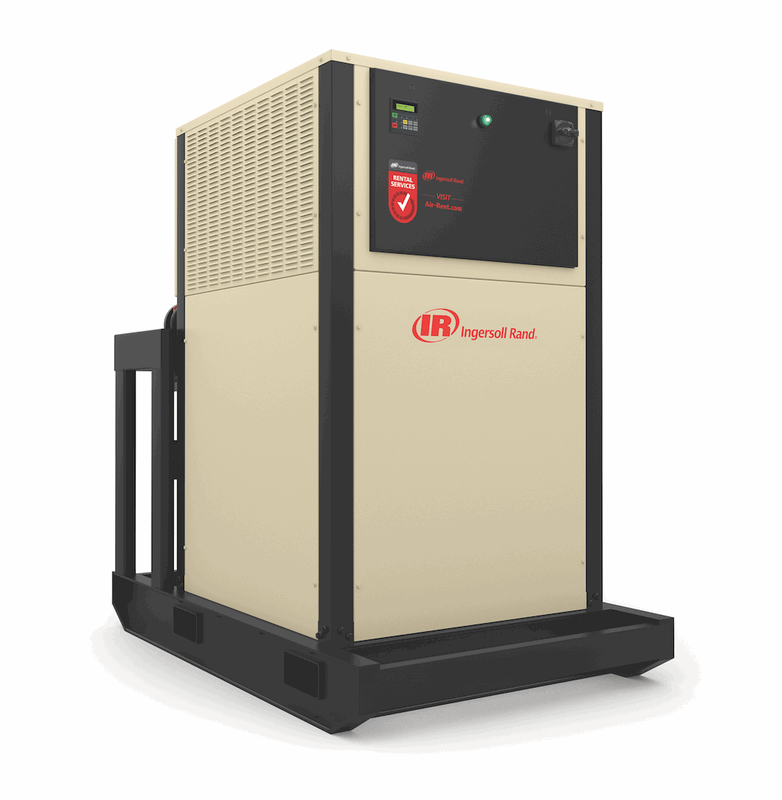 Refrigerated Air Dryer Rentals
Wiseworth provides a variety of options for our refrigerated dryers, allowing you the flexibility to ensure that you receive clean, refrigerated air on your terms. Our Ingersoll Rand refrigerated air dryer solutions guarantee a consistent dew point at any load level, while producing efficient dry air that meets the ISO 7183 industry standards. This ensures that your operation runs smoothly and without risk of air contamination.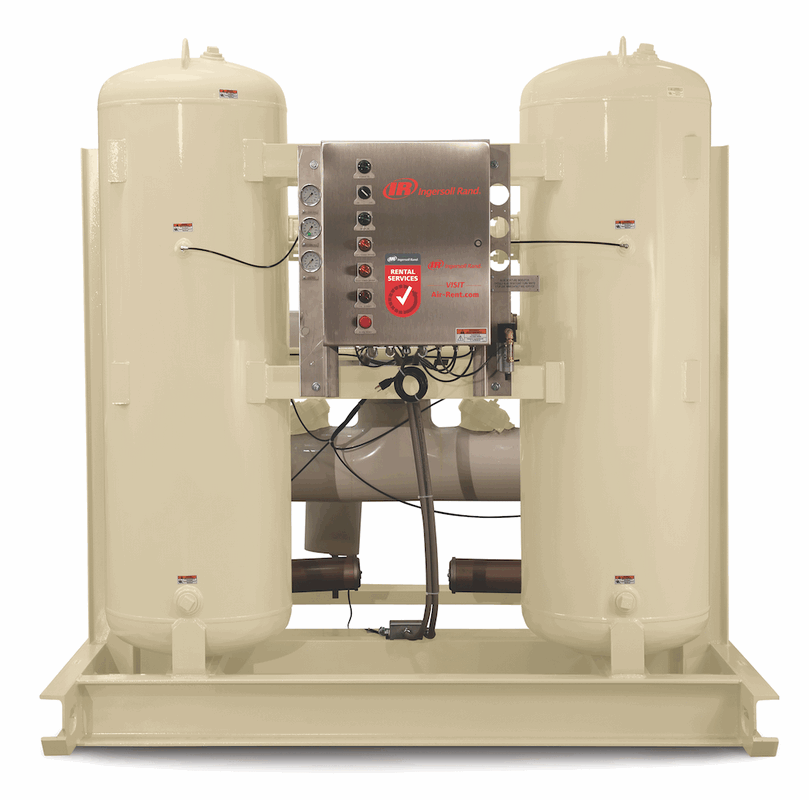 Desiccant Air Dryer Rentals
At Wiseworth Canada, we understand that reliable performance is crucial when it comes to ensuring proper air quality. That's why we equip each of our dryers with high-quality desiccant and durable, easy-to-maintain components, whether you need a heatless, heated, or heated blower dryer. With our innovative air treatment systems, you can trust that the compressed air produced will be thoroughly dried, ensuring peace of mind with unsurpassed reliability.
When Air Stops, Production Stops
When it comes to running a business, any disruption in production can be disastrous. At Wiseworth Canada, we understand the importance of keeping your operation up and running, which is why we offer a range of high-quality air compressor rentals to ensure that your business can keep moving forward, even in the face of unexpected challenges.
Our team of experts is always available to provide industry-specific advice and guidance, helping you find the perfect air compressor rental to fit your needs. With a wide range of solutions available, we can help you navigate any emergency or last-minute production changes with fast, stress-free installation.
We recognize that when the air stops, production stops. That's why we provide a simple and easy solution to this potentially disastrous problem. Our air compressor rentals are of the highest quality, ensuring that your business can continue to run smoothly and efficiently, regardless of any challenges you may face.
At Wiseworth Canada, we are committed to helping our clients overcome any obstacles they may encounter. Contact us today to learn more about our air compressor rental solutions and how we can help you keep your business moving forward.
Avoid Unplanned Downtime
At some point in time, every business will face some form of emergency – be it natural disasters, equipment failures, or other unforeseen circumstances. However, the key to minimizing the impact of these emergencies lies in being prepared with a contingency plan.
Wiseworth Canada understands the importance of having a contingency plan in place, which is why we offer tailored solutions to help you determine your level of risk and the temporary compressed air equipment you may need. By planning ahead, we can ensure that we are able to respond quickly and efficiently to your emergency needs, helping you get back to business as soon as possible.
Our contingency plans have several benefits, including reducing the risk of financial loss and decreasing the time needed to install temporary equipment. By completing paperwork ahead of time, we can also shorten the delivery time of your temporary solutions. Additionally, by scheduling building modifications in advance, we can ensure that your temporary solutions are seamlessly integrated into your existing infrastructure.
At Wiseworth Canada, we are committed to helping our clients stay ahead of emergencies. Contact us today to learn more about our contingency planning services and how we can help you minimize the impact of unexpected events on your business.
What Can You Expect When Renting from Wiseworth Canada?
Renting from Wiseworth Canada guarantees fast, efficient consultation and service, including fast delivery and installation from their dedicated experts. We provide high-quality air compressor equipment suited for every sector and application. In addition, Wiseworth offers on-site planned maintenance services, 24/7 emergency service support, and increased cost savings with our energy-efficient solutions.
Electric-Driven Compressor Advantage
Wiseworth offers the added advantage of electric-driven rental compressors, which saves companies significant costs compared to diesel compressors. Unlike diesel compressors, electric compressors do not require fuel. All that is needed to run an electric compressor is a power source, and once plugged in and commissioned, they can be left practically unattended.
Diesel compressors, on the other hand, require constant monitoring of fuel tank levels since they can only run for about 12 hours before needing to be refueled. Additionally, the filters in a diesel engine must be replaced every 250 hours, which means a facility running 24/7 must replace them every two weeks. This difference in maintenance requirements can be a significant factor for most businesses.
Environmental regulations are also tightening, which means the fumes emitted by diesel compressors can be a potential disadvantage. This is especially important to consider when there are limitations on how much diesel is permitted on-site at a given time. Electric compressors, on the other hand, emit no fumes and have a better air quality compared to diesel compressors that often don't come with after-coolers, so the air is hotter, which means a lot more water goes downstream.
Overall, utilizing an electric compressor is a cost-effective and environmentally friendly option that offers significant advantages over diesel compressors. Call Wiseworth Canada today for all your rental equipment needs.
For more info or to book your equipment rental, fill out the form below.