At Ingersoll Rand, we know that a one-size-fits-all approach doesn't work for everyone. That's why we offer a range of two-stage reciprocating compressors to meet the needs of heavy shop and industrial users. Whether you need the power of an electric driven system or the convenience of a compact design for limited power applications, we have a solution for you.
Our two-stage reciprocating range includes multiple models with varying horsepower, making it easy for you to find the right one for your needs. We understand that you need a compressor that is durable, reliable, and flexible, and that's exactly what we deliver. With our compact design, you can use our compressors in a range of applications, from heavy-duty industrial use to smaller DIY projects.
When you purchase one of our two-stage compressors, we want you to feel confident in your investment. That's why we offer a two-year warranty with the purchase of our All-Season Select lubricant start-up kit.
So why wait? Experience the power and longevity of our two-stage reciprocating air compressors. Contact Wiseworth Canada today to learn more.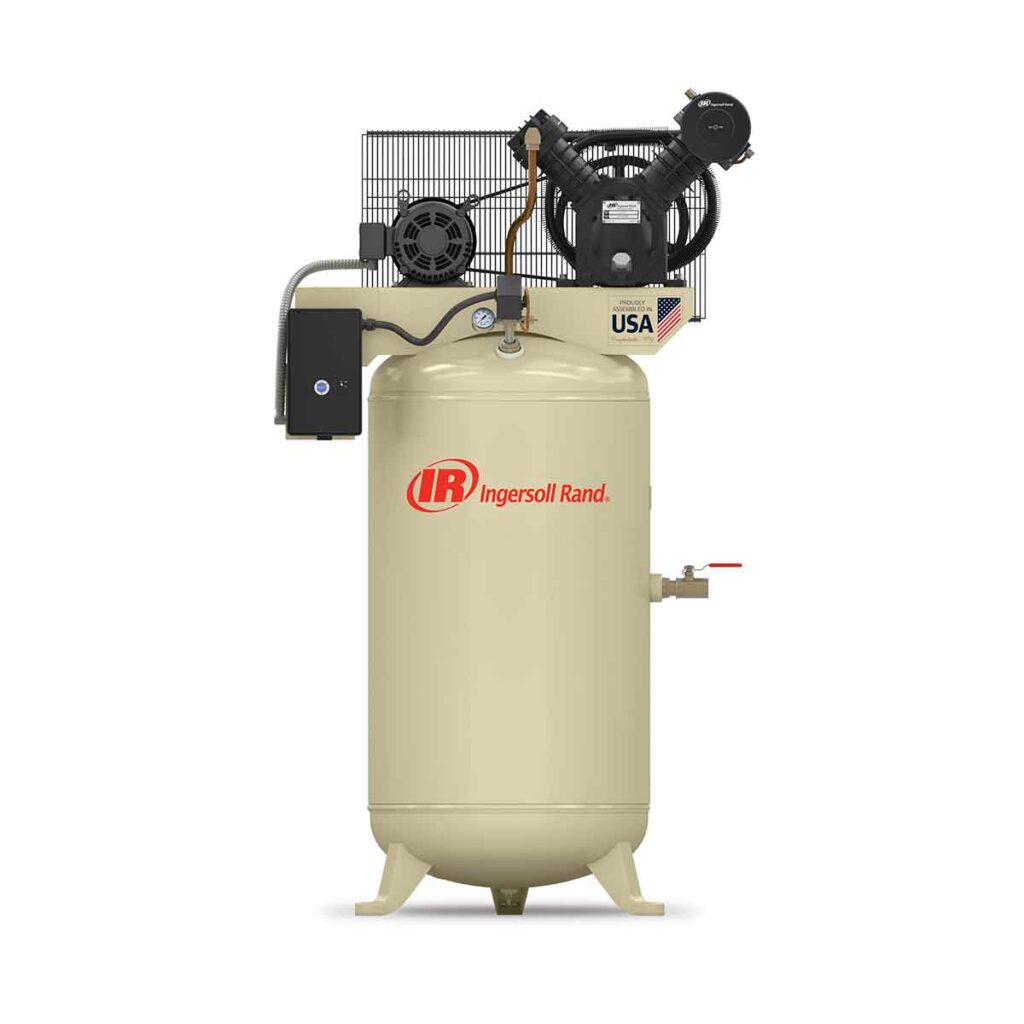 Key Features and Benefits

Download Product Information
Durable Construction: Our compressors are built with cast iron components for a long-lasting, extended pump life of over 15,000 hours.
Maximum Power and Versatility: With a maximum operating pressure of 175 PSIG and a 60-to-240-gallon ASME receiver tank, you'll have the power you need for demanding applications.
Easy Maintenance: Individually cast cylinders, an overhung crankshaft, and one-piece connecting rod simplify maintenance and service.
Reliable Performance: Our All-Season Select synthetic lubricant ensures efficient operation with changeouts required only every 2,000 hours, four times longer than petroleum-based lubricants.
Two-Year Warranty: Purchase an All-Season Select lubricant start-up kit for peace of mind and extended pump warranty coverage.

Convenient Value Package: Choose our value package option for a complete solution including a 100% cast iron pump, ASME-coded receiver tank, ODP motor, automatic start/stop control with pressure switch, and manual drain.