At Ingersoll Rand, we take pride in our line of pressure lubricated reciprocating compressors that are engineered to excel in the most challenging industrial environments. These heavy-duty compressors are built with a solid cast-iron construction for the head, crankcase, cylinders, and deep-finned inner coolers, ensuring maximum durability and reliability even in tough conditions.
We use innovative pressure lubrication technology to minimize friction, which means less downtime and an extended lifespan for our compressors. With our highly efficient solutions, you can trust that our compressors will keep your operations running smoothly and efficiently.
Choose our pressure lubricated reciprocating compressors for a reliable and long-lasting compressed air solution that can withstand any demanding environment. Contact Wiseworth Canada today.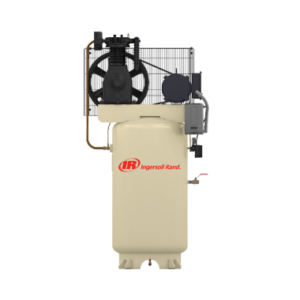 Key Features and Benefits

Download Product Information
Heavy-Duty Design: Precision balanced, solid cast-iron construction of the head, crankcase, cylinders, and deep-finned inner coolers provides superior performance even in the most demanding industrial environments

Reliable Performance: Slow-running compressor pump PRM reduces heat and extends bearing life to deliver long-lasting operation

Reduced Downtime: Innovative pressure lubrication technology ensures oil delivery to all necessary components to reduce friction

Enhanced Serviceability: Easy access to user-maintainable components reduces maintenance needs and ensures increased uptime