Ingersoll Rand Parts Canada
Industry leading Ingersoll Rand Parts Support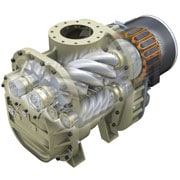 Wiseworth Canada is your trusted supplier of Ingersoll Rand parts.  Wiseworth Canada is your industrial air compressor parts expert that will provide you with parts for all makes and models of Ingersoll Rand air compressors. When you choose Wiseworth Canada as your Ingersoll rand parts dealers you are choosing to access years of industry knowledge and supreme customer service.
Whether you need repairs or Ingersoll rand replacement parts for your rotary or reciprocating air compressor, centrifugal compressor, or air dryer, Wiseworth Canada will find the perfect solution for your needs.
Contact a friendly and knowledgeable Wiseworth Canada representative today to learn more about our wide variety of Ingersoll Rand parts.
I Need Ingersoll Rand Part Support
Top Ingersoll Rand Parts Dealer in Canada
Quality Parts When You Need Them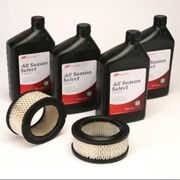 Wiseworth Canada is proud to be your supplier of Ingersoll Rand replacement parts.  Our expertise as an authorized distributor of Ingersoll Rand means you receive quality parts and the service solutions you need to keep moving your business forward.
With the proper use of high-quality parts and accessories, you can extend the life and maintain the high standards of your Ingersoll Rand equipment.  Wiseworth Canada can provide you with the consumable parts you need to keep your equipment in peak condition.
We are also your first source for capital spare parts to ensure you have the equipment you need.  Wiseworth Canada can provide you with the capital spare parts to maximize the reliability, efficiency, and productivity of your equipment.
Contact a Reliable Parts Representative
Competitive OEM Parts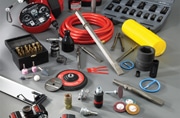 Wiseworth Canada is also here to support your OEM and aftermarket Parts needs. Our factory certified and expertly trained technicians can assist you with finding the right Competitive Original Equipment Manufacturer parts and solutions for you!
We are proud to offer a wide variety of quality OEM consumable and capital spare parts. Our ability to find the perfect solution for each of our clients makes Wiseworth Canada an important partner for each company that requires customized solutions to meet their specific parts needs.
If you need anything from compressed air filters to centrifugal compressors or screw compressor parts, Wiseworth Canada will provide you with the right parts for all makes and models of competitive units.
I Need Competitive OEM Parts Now
Wiseworth Canada is committed to providing the perfect parts solution
Wiseworth Canada Industries Inc. is committed to serving you 24 hours a day, 7 days a week. Our factory trained service technicians are only a phone call away and are ready to help you with innovative and cost effective service solutions to keep your business running at peak performance. We ensure a short delivery time on spare parts to reduce your potential downtime and provide expert advice on replacement parts for all makes and models.
Contact us now to order your Ingersoll rand parts or OEM parts today!